Our story ...
The idea to create a tool to organize household bills came across our minds once during skiing off site. Becoming a house owner brought plenty of bills which overwhelmed us and we were becoming lost with. We found several such tools abroad and especially oversees that unfortunately were not of any use with local providers.
Our brainstorming and especially two years of hard work gave birth to a robust platform, a product that is capable of more than just bill and contract management. The description of what it can do for you is under
Products
.
Company management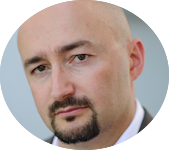 Pavel Kolář
general manager
General manager and founder. Pavel is the father of our products and services. He is in charge of business strategy and also takes care of all operational matters. Earlier in his career he was in charge of strategy in the area of CRM, customer billing, ERP and integration on various multinational projects. The details can be found at LinkedIn.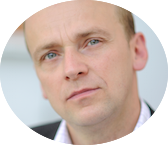 František Kolář
chief architect
Chief architect and founder. Frantisek is the father of our products' technical foundation and is also responsible for availability of our services. His expert area are supply chain management systems and electronic auction systems. Frantisek's professional bio can be found at LinkedIn.